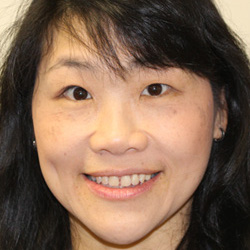 Dr Chew-Lai
is a Developmental Paediatrician with a particular interest in children with developmental delays, Autism spectrum disorder, Attention deficit hyperactivity disorder and learning difficulties.
As developmental disorders can be complex, it is often not possible to make a diagnosis or identify and address all concerns during the first one hour long consult. Further assessments and information from other health and education professionals are often required. This information is valuable in formulating a diagnosis or explanation for the difficulties experienced by the child. It will also assist Dr. Chew-Lai in determining if further assessments or investigations are required, and in formulating a comprehensive management plan.
In order to support and nurture the child to achieve his or her best potential, Dr Chew-Lai works closely with the child, family and other professionals involved in the child's care.